VANCOUVER'S CHOICE FOR HOME INSPECTIONS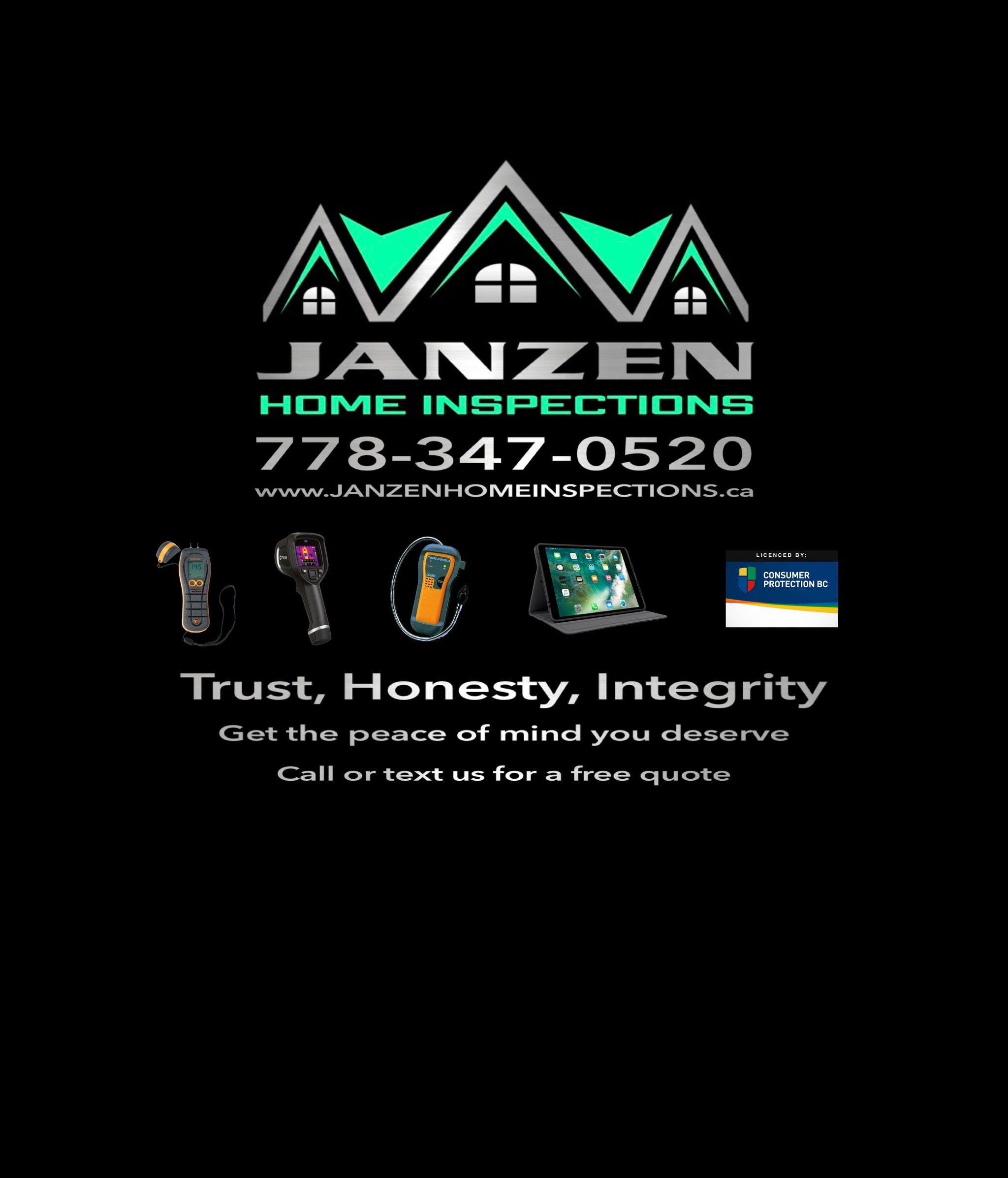 About Us
Janzen Home Inspections serves Vancouver and the Lower Mainland, with licensed, certified, professional home inspectors dedicated to providing the most complete home inspections using the most up-to-date training and equipment. Janzen Home Inspections works with you from start to finish, with home inspections services that go above and beyond expectations.
Contact Info
Contact Janzen Home Inspectors for your free consultation today.
---
Phone: (778) 347-0520
janzenhomeinspections@gmail.com
​
---
First time buyer, I was kinda late to meet but nice to know he was already there doing the job. He was very nice and friendly, very focused and detailed. Completed a nice report that will be very helpful in the future for me as what needs to be done in that house that need attention. Very happy with service I would highly recommend.



Kevin is friendly, courteous and professional. He reviewed the inspection report findings together after the inspection in detail.  A copy of the inspection report is emailed promptly afterwards including pictures and thermal imaging scans. He found minor deficiencies that I would have missed, inspected the roof/exterior and made recommendations for repair or maintenance.  He answered all of my questions. I would highly recommend Janzen Home Inspections to help you make an informed decision on your next home purchase.



I've used Janzen Home Inspections on 2 occasions and both times, Kevin was punctual, very kind and courteous, and did a detailed, thorough job with the inspection. He is very knowledgeable and goes through the report in person in a very detailed, thorough manner, and is willing to answer any questions. I would not hesitate to use his services again.